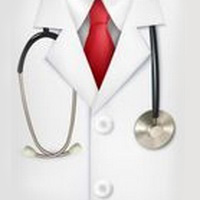 Dr. Hojjat Samiee
I am Dr. Hojjat Samiee, and I am a Doctor of Chiropractic graduated in 2000 from Palmer College of Chiropractic West, San Jose, California. I also am a Certified Clinical Chiropractic Neurologist graduated in 2012 from Parker University, Dallas, Texas.
I was the second person in the history of Chiropractic to win the prestigious Dr. Virgil V. Strang, Art, Science, and Philosophy Award, and the first Iranian. Chiropractic care is designed to improve the function of the spine, joints, soft tissues, musculo-skeletal and nervous system. Most people in the world use Chiropractic care as a preventative care, but in Iran, most use this type of care when bodily functions and pain has reached its peak. If people come to an understanding that prevention is always better than treatment, then most of the population can live healthier and fuller lives.
Chiropractic care has proven to be effective for many ailments, such as:
-	Neck, back, and lower back pain
-	Sciatica or sciatic pain
-	Neck injury due to trauma
-	Headaches and migraine 
-	Asthma
-	Poor or reduced joint function
-	Post-partum depression (depression after giving birth)
-	Muscle spasms
-	Shoulder, elbow, knee, ankle, and hip pain
-	Disease processes as a result of excessive fatigue (poor concentration, forgetfulness or early signs of amnesia, negativity)
-	Dizziness or vertigo
-	Ear infection, especially in infants and children
-	Improve the function of the body's immune system
-	Scoliosis
-	Spinal curve correction
-	Improving athletic performance 


However; in our office we professionally treat spinal pain, spinal discs, canal stenosis, headaches, migraine headaches, and dizziness or vertigo as a result of neck (cervical) dysfunction.